---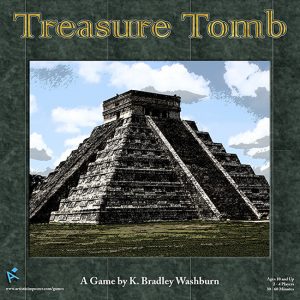 Treasure Tomb
Published June 2015
Treasure Tomb is a game of strategic tile-laying, dice-rolling, and card collecting. Players lay tiles to construct pathways through the mummy's tomb. Draw a treasure card when you pass a treasure token or place the mummy when you land on a coffin token. Treasure cards can be either event cards or gold. Place the gold in a face-up pile near you. The first person to collect 50 gold wins the game.
Treasure Tomb 5-6 Player Expansion
Treasure Tomb 7-8 Player Expansion
---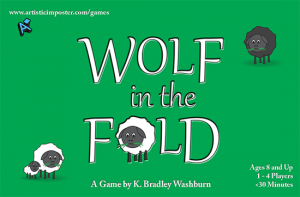 Wolf In The Fold
Published April 2015, February 2021
Wolf in the Fold is a game of tile placement and cooperation. The wolf pack is on the hunt, and they want your herd. Build fences and hire shepherds to protect your flock. If the wolves eat more sheep than you can round up, you lose the game!
---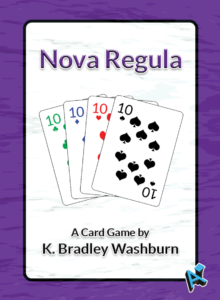 Nova Regula
Published July 2018
Nova Regula is a classic card game with one twist – the rules are always changing. Players take turns playing cards into the pot. If you can't play a regular card, play an event card instead. Some event cards change the rules, but beware – the change may not be in your favor!
Nova Regula Expansion Set